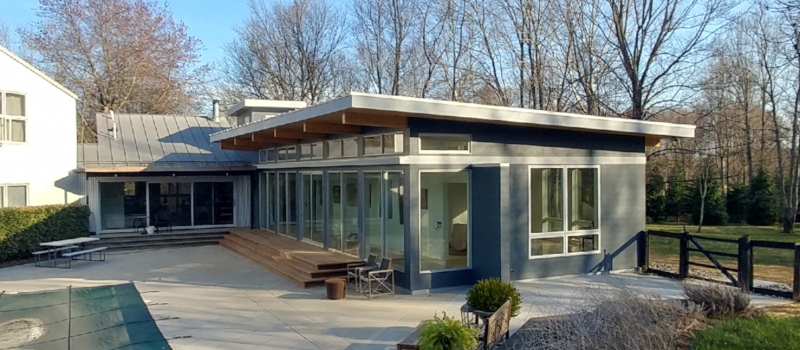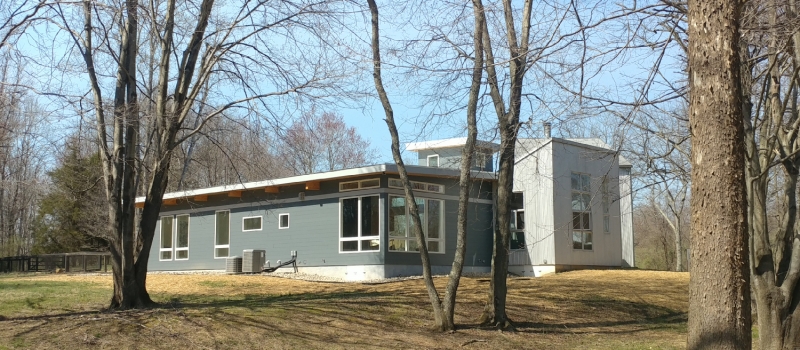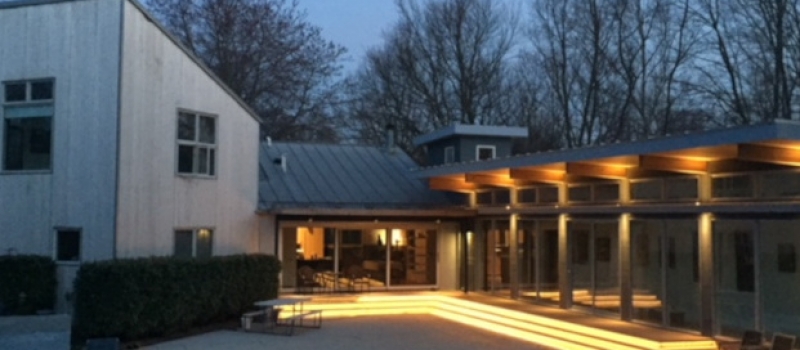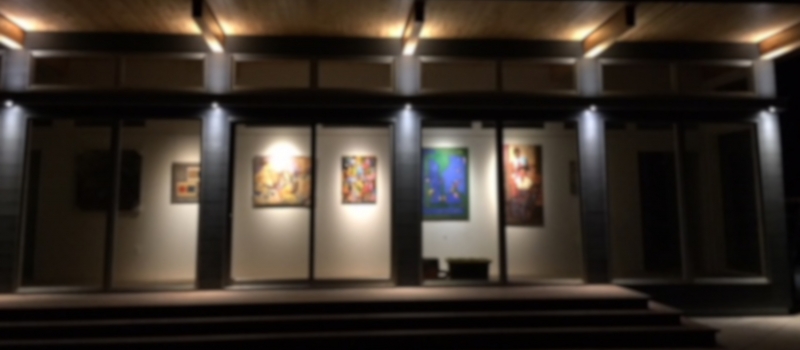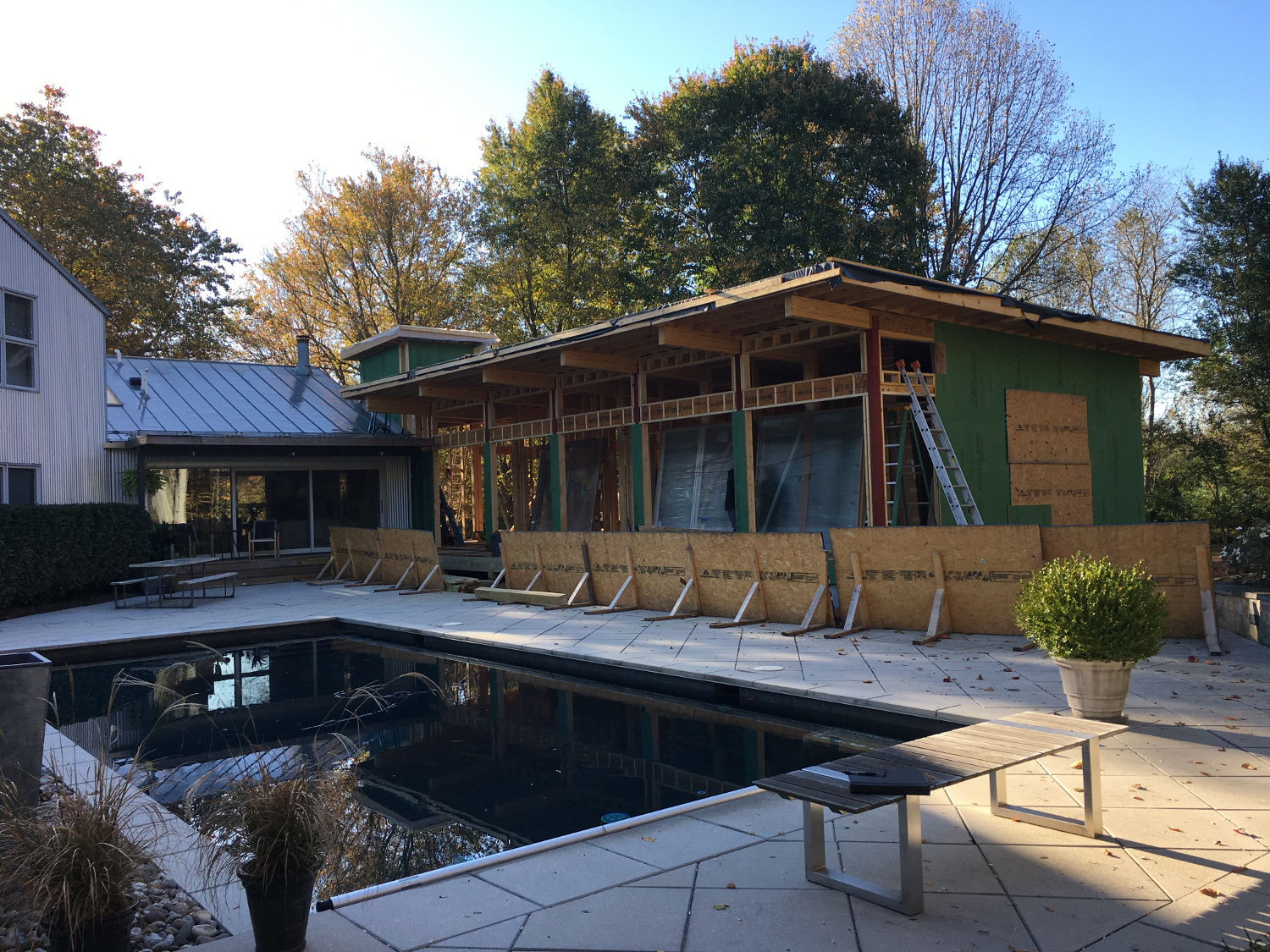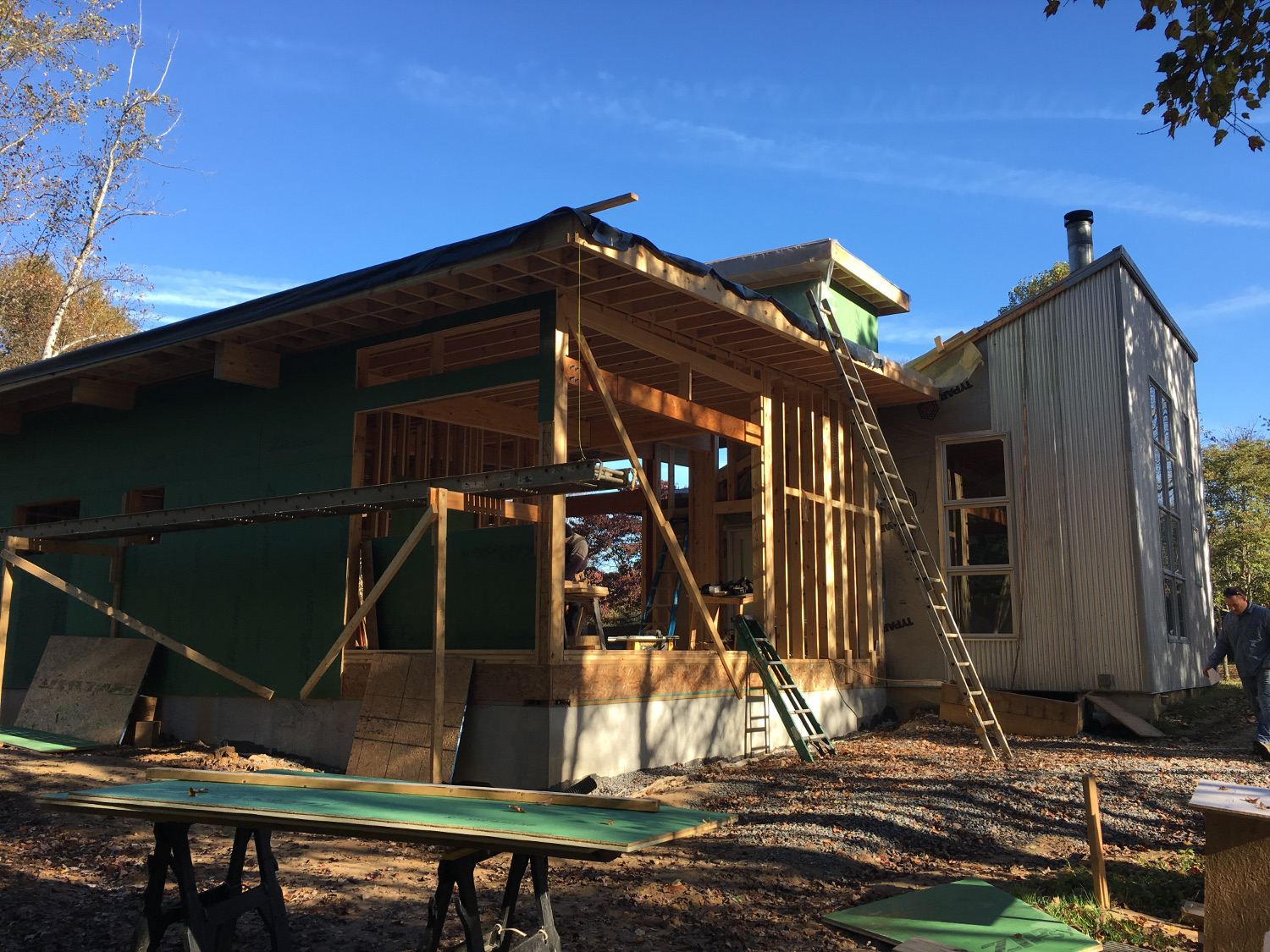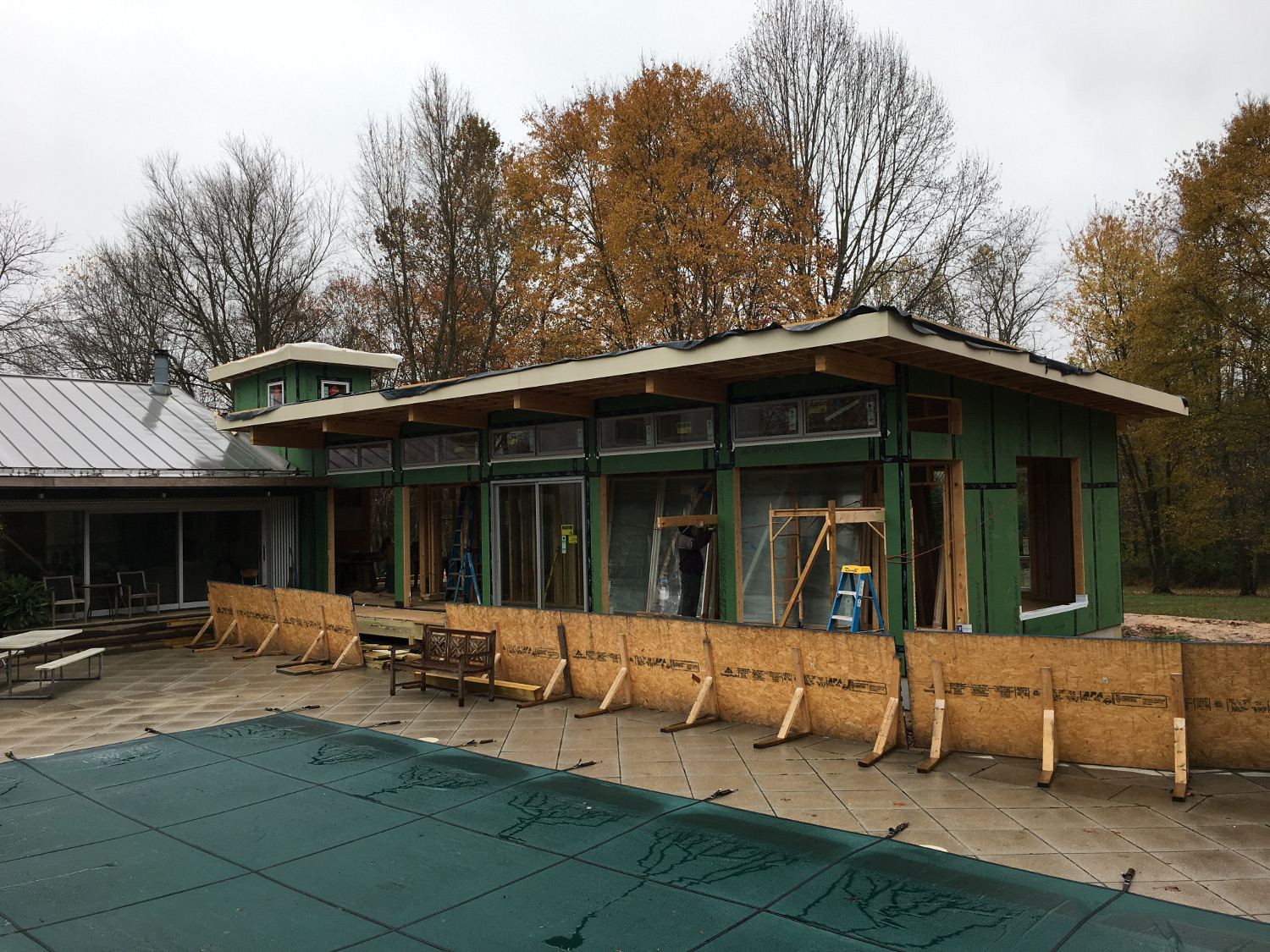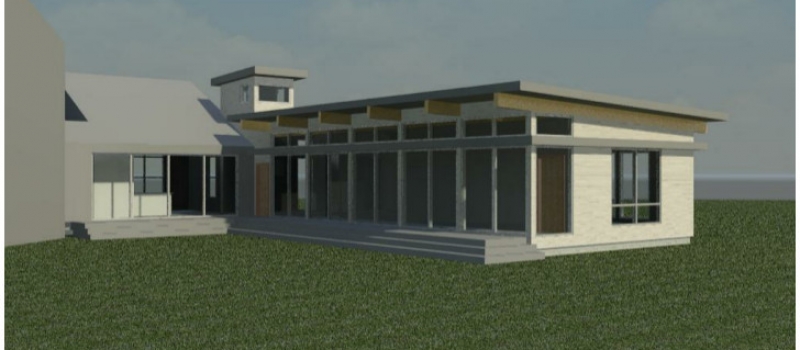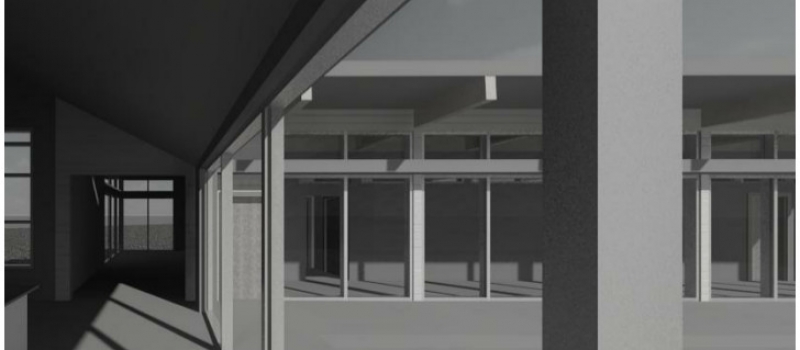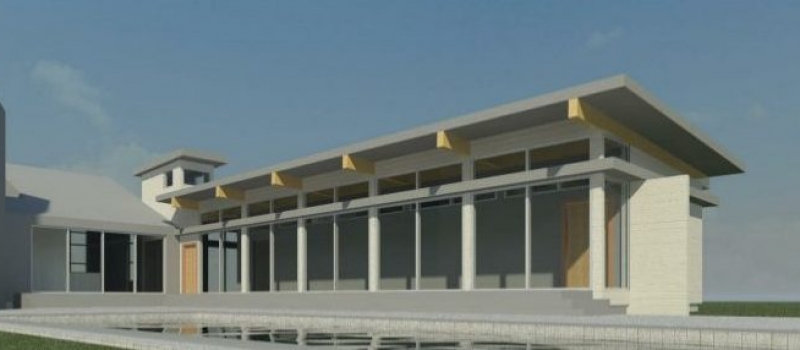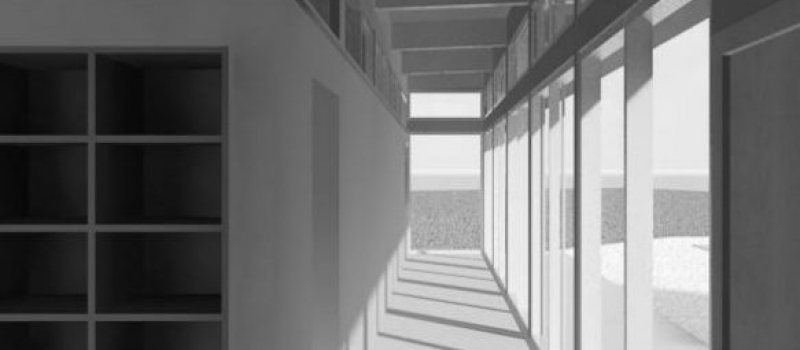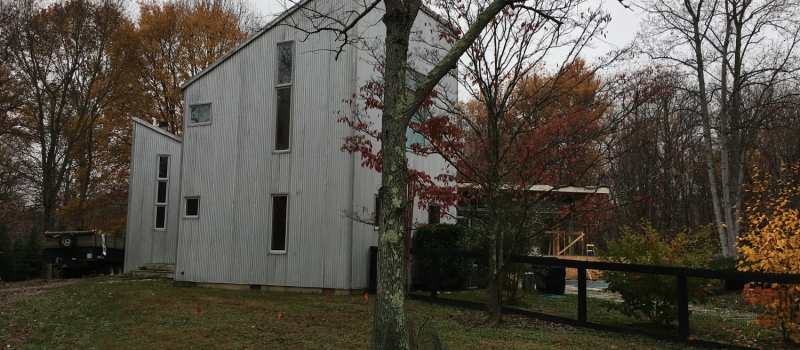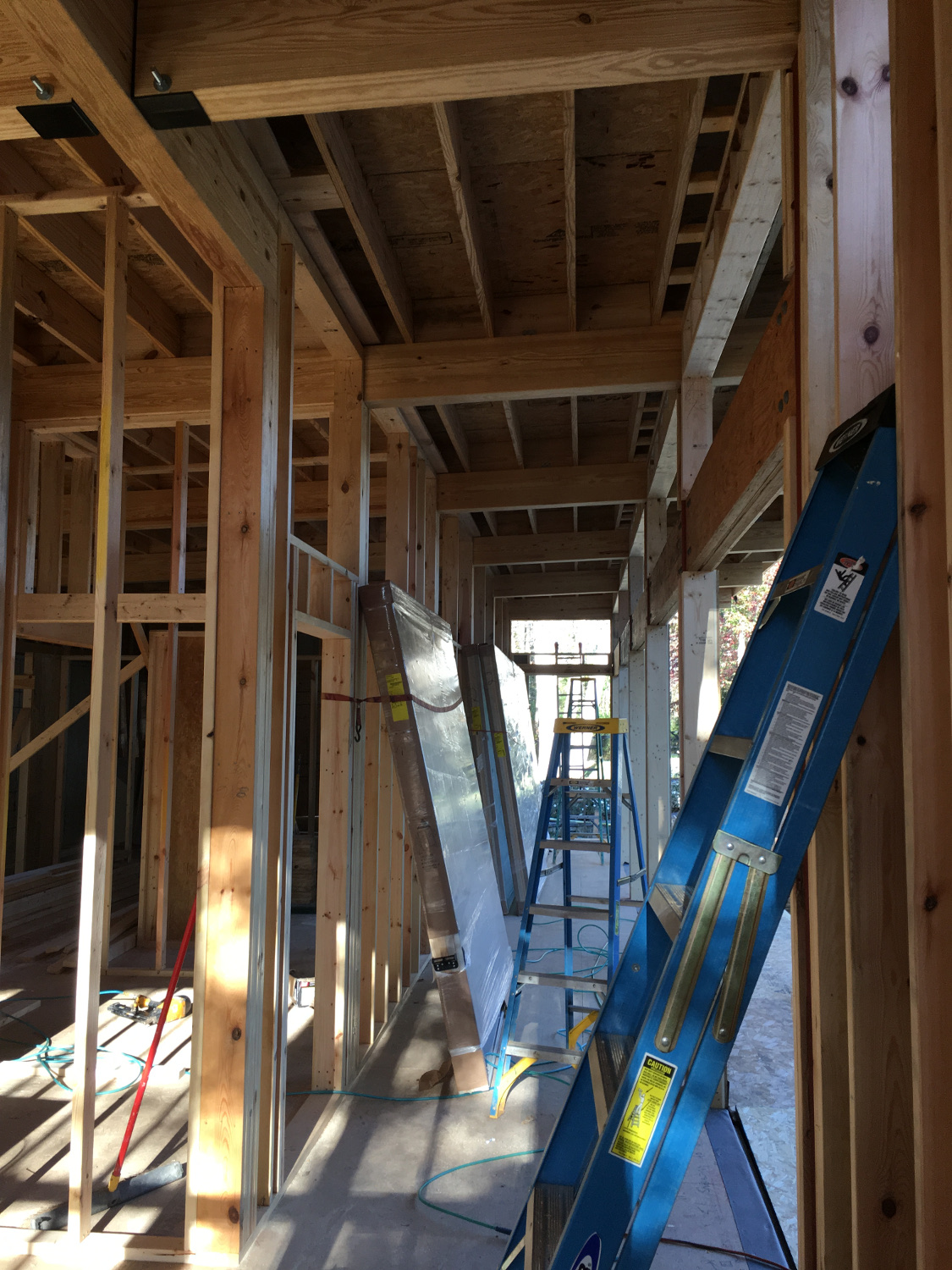 Marshall, VA
The Fletcher Field project is an addition to a 1996 "Contemporary" house nestled in the Virginia countryside near Hume. The original house consists of two 20-ft. x 20-ft. squares truncated diagonally to create peaked masses covered in vertical c-panel galvanized metal siding. The need to create a master bedroom suite and larger living area, provided an opportunity to create more display space for the Client's extensive art collection.
The concept for the addition was not to emulate the distinctive original house but to provide a supporting partner to create the spaces needed while creating a backdrop for the original house and pool area. The master bedroom is accessed at the end of a linear gallery with a window wall connecting inside and outside, by which the hallway becomes a gallery for Art viewed from the inside and from the outside living space. The living room expands the living and kitchen area with large windows to connect the Clients to the lovely landscape surrounding the house. A light monitor floods daylight from above into the living room, gallery and existing kitchen.
Massing the addition as a simple linear form affords a covered transition between indoors and outdoors, while establishing a boundary to the pool courtyard. Cladding the addition with Boral ship-lap siding provides a subtle counterpoint to the vertical galvanized cladding of the original house.
This project was constructed by SNL Construction.