Main Street Architecture, PC (MSA) was established by Allen Kitselman, AIA, LEED A.P., President, and Kenneth Livingston, Associate AIA, Vice President, in 1991. They share a vision for imaginative and contextual design that is based on concepts and strategies such as Sustainable Design, Adaptive Reuse, and Historic Preservation. Their body of work spans an array of residential, commercial, retail, educational, and community oriented projects. Making a practice of working with Clients to generate designs that are responsive to aesthetic concerns, performance criteria, and financial constraints, MSA has generated a solid reputation for providing quality architectural services. With a talented staff of professionals trained in architectural design, technical and 3d drafting, and graphic design, and with an assembly of excellent consultants, we are eager and capable of taking on a wide range of challenges.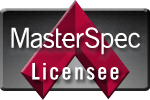 Allen Kitselman
H. Allen Kitselman III, AIA, LEED-AP, NCARB, is president of Main Street Architecture. A graduate of the School of Architecture at Virginia Tech in 1984 and a licensed Architect since 1987, Mr. Kitselman has over 36 years experience in the practice of Architecture and is licensed in Virginia, West Virginia, Maryland. Before co-founding MSA he worked at architectural firms in Springfield, Fairfax, and Leesburg. He has served on the Board of Directors of the Waterford Foundation, and as vice chairman of the Berryville Architectural Review Board. He served as Town Councilman for Ward 2 in Berryville, and is currently Chairman of the Berryville Area Development Authority. He is a member of The American Institute of Architects, NCARB, USGBC, and is a LEED Accredited Professional. Mr. Kitselman has a wide range of experience including residential and commercial design, historic tax credit rehabilitation, adaptive re-use, contextual design, sustainable design, and project management.
Ken Livingston
Kenneth R. Livingston is vice-president of the firm. He began working as an apprentice in 1979 and received an Associate Degree in Architectural Technology from NVCC in 1981. A resident of Berryville since 1987 and a life long resident of Virginia, Mr. Livingston has over 38 years experience in the practice of and study of Architecture. Historic structures and designing in historic context being a priority. Before co-founding MSA he worked at architectural firms in Springfield, Fairfax and Leesburg and along his journeyman path he has worked as project manager and designer on many diverse, small and large projects in the Shenandoah Valley / DC Metro area. He served as vice chairman of the Berryville Architectural Review Board for 16 years, was a former Board Member of Downtown Berryville, Inc. as well as a member of the DBI Design Committee. He is an associate member of The American Institute of Architects, a member of the International Code Council and the National Fire Protection Association.
Melanie Livingston
Melanie T. Livingston joined MSA in 2005. She was born in Loudoun County and lived there until she moved to Berryville in 1998. Her title is Director of Branding and Graphic Design, and she has more than 30 years of experience in the graphic arts. She has worked for three newspapers, an ad agency and a magazine, among other jobs in Leesburg, Purcellville, Herndon and Reston. While working for the newspapers and the magazine, she won over 50 awards in the state of Virginia for her design and layout work.
Chuck Stern
Chuck Stern is a native of Winchester, Virginia where he still resides with his wife Marcie. He is a 1984 graduate of John Handley High School and received his Bachelor of Architecture from Virginia Polytechnic Institute and State University in 1989. Before joining Main Street Architecture in 2011, Chuck worked for architecture firms in Middleburg and Winchester where he developed his CAD skills putting together construction drawings and creating virtual models. His residential design experience includes work on custom homes, additions, apartment building and town homes. He also had a wide range of commercial experience including various retail, manufacturing, educational, religious, and office facilities.